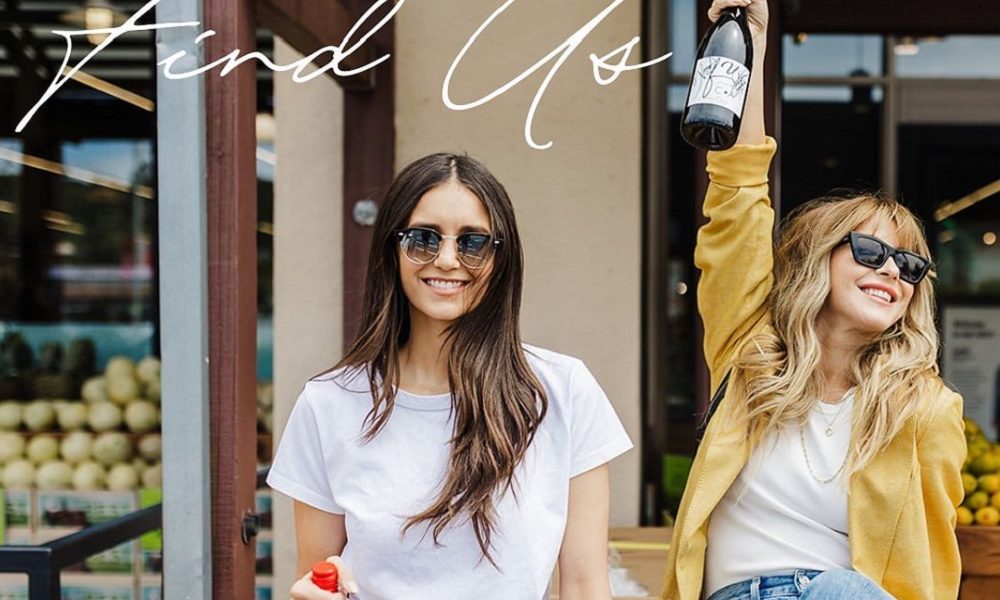 Nina Dobrev and Julianne Hough | From Friends to Business Partners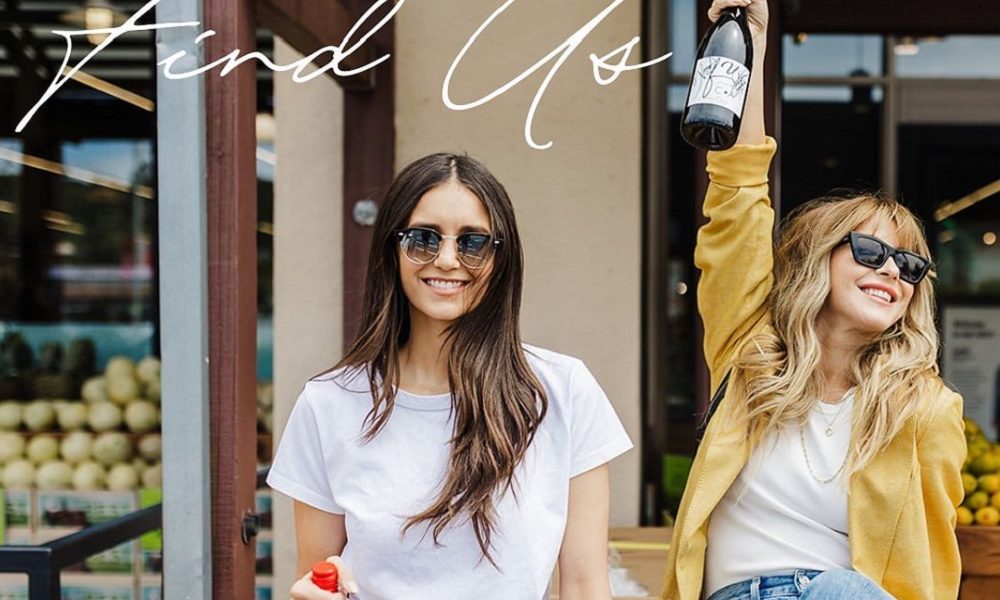 In the world of wine, where passion meets business, best friends Nina Dobrev and Julianne Hough prove that mixing friendship and entrepreneurship can lead to delicious success.
As co-owners of Fresh Vine Wine, their venture has blossomed into a flavorful blend of camaraderie and premium wine production, all while maintaining a health-conscious twist. Let's explore how these two stars transformed their friendship into a thriving wine business.
The Unbreakable Bond
Over a decade ago, fate intervened when Nina Dobrev and Julianne Hough were introduced through their mutual hairstylist. The connection was instant, and the duo embarked on what can only be described as a "friend date." Little did they know that this meeting would lay the foundation for an unbreakable bond.
"We ended up going on a little friend date," Hough recalled, "and have not left each other's side since." Their enduring friendship forms the cornerstone of their business partnership.
Complementing Differences and Shared Passions
Nina and Julianne are a unique blend of similarities and differences, which, in their words, "complete each other." The Vampire Diaries star Dobrev elaborated, "We're strong in ways that the other isn't. Weirdly, we complete each other, which is nice."
Their outgoing nature, love for wine, passion for dancing, and deep appreciation for life's experiences inspired them to launch Fresh Vine Wine. They aimed to share their cherished moments with the world, turning their friendship into a source of joy for many.
Breaking Stereotypes
The age-old advice of not mixing business with friends and family didn't deter these two powerhouses. Julianne Hough addressed this skepticism: "But when it's the right partner, friends and family can be incredible. You have to respect each other. It's the best because you get to create something compelling to share with the world. There's nothing better than sharing something you love with somebody you love."
A Wine for the Balanced Lifestyle
Besides their friendship, Nina and Julianne are committed to maintaining holistic yet balanced lifestyles. This commitment fueled their desire to create wines that are lower in calories and carbs without sacrificing taste.
"We like going to classes, dancing, and doing things," Dobrev explained. "But at the same time, we love to laugh, go out, and have fun, and balance is the key. We wanted to create a balanced wine that doesn't make me feel horrible to drink it. It doesn't make you feel guilty when you have it."
Their company, Fresh Vine Wine, fulfilled a personal desire and tapped into a growing market trend. People were increasingly seeking options that align with their active lifestyles. Hough noted, "People are more conscious about what they're putting into their bodies, and they probably want to have two or three glasses and not feel so bad about it."
Affordable Luxury
Affordability was another key consideration for Nina and Julianne. They wanted to ensure their wines were accessible, helping customers create special occasions without breaking the bank. Julianne explained their approach: "so that each experience felt like a luxury and moment where you can create a memory and make it special."
The Perfect Pour
With warm summer temperatures and late nights beckoning, Nina Dobrev and Julianne Hough chose the "perfect time" to launch their latest wine, a tantalizing $20 Sauvignon Blanc. Nina gushed about it, calling it her "new favorite."
"It's light and refreshing, so it is perfect timing," she raved. "When it's hot outside, you want to unwind with something that will cool you down, and the Sauvignon Blanc is really special because it's got aromas of key lime, fresh melon, and citrus blossoms."
Demanding Wine at the Wedding
As one would expect from a best friend, Julianne Hough already has plans for Fresh Vine Wine. She envisions it being served at her brother Derek Hough's upcoming wedding to Hayley Erbert.
"I have demanded it," Hough said with a smile. "That is a joke, but kind of not."
Creating Memories, One Sip at a Time
In their journey from best friends to business partners, Nina Dobrev and Julianne Hough are not just creating fine wine; they're crafting memories, one sip at a time. Whether it's the dance floor or a heartfelt toast, their story is a testament to the beauty of friendship and the sweet taste of success. So, why not raise a glass of Fresh Vine Wine and savor the flavors of friendship and ambition?