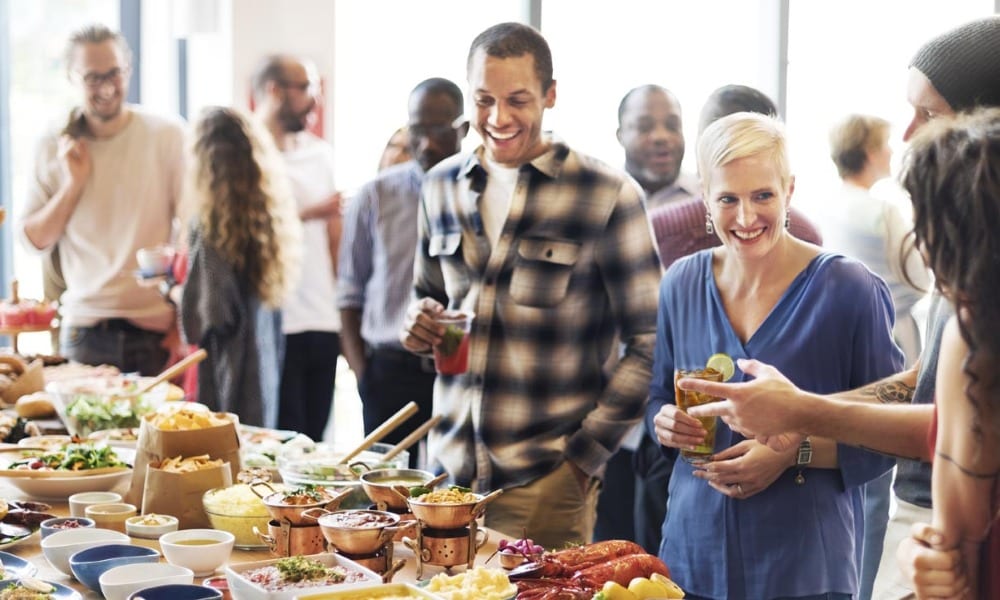 Arranging the Perfect Potluck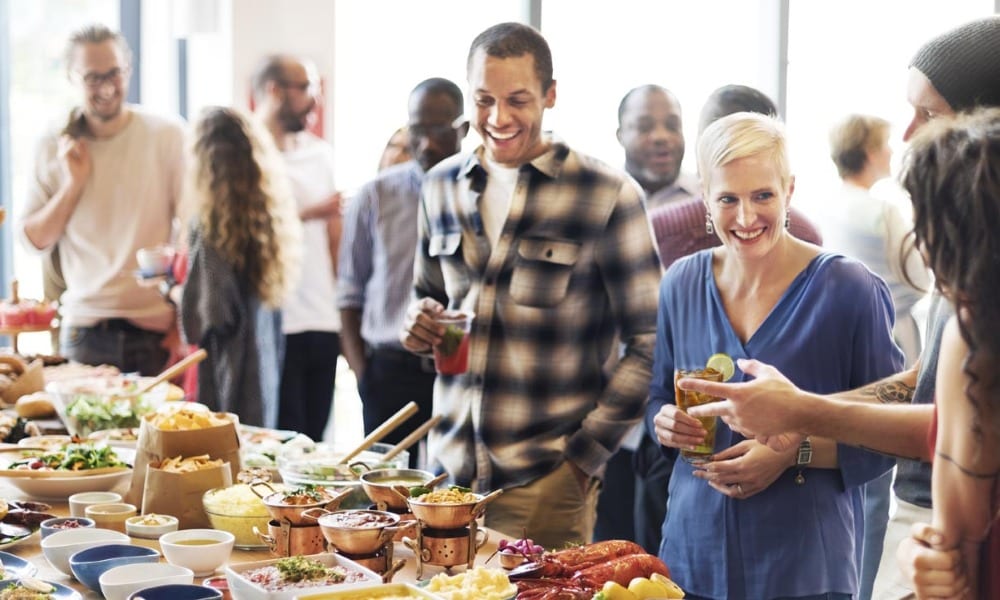 You can always take your friends out to a jazzy restaurant for a good time, though the hours spent at home, enjoying each other's company with no limitations to noise could also be considered.Then comes the question of what to cook and how much to spend? It becomes a dilemma that just wouldn't solve on its own. What shall one do then? Stick to a potluck!
Why Potlucks?
Trouble-free and Economical
There are people who can host a great party and keep it entertained, but then there are folks who find such events to be a headache. Potlucks are, especially for the latter ones.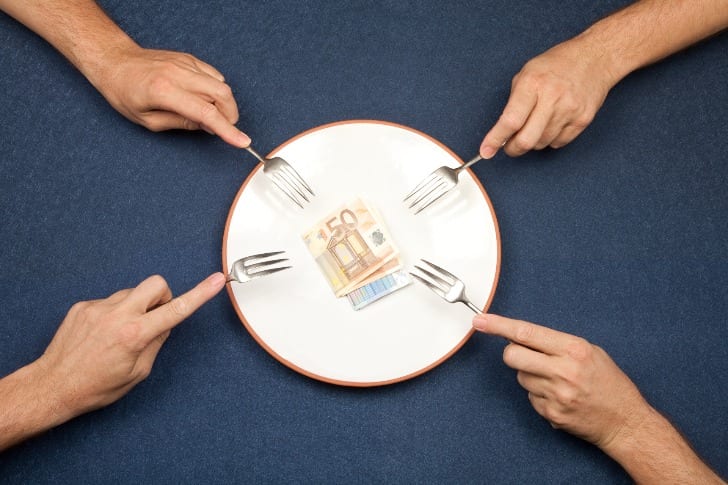 Quintanilla/Shutterstock: Group meals are the best for a get together
A person doesn't have to break their piggy bank to organize a nice dinner; the cost falls equally on the guests as well. You only have to worry about petty responsibilities like dining essentials and drinks.
Food Diversity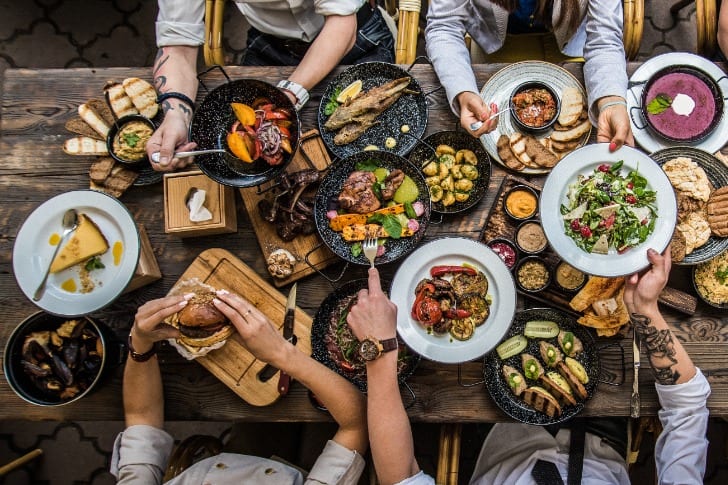 Olga Klochanko/Shutterstock: More choices on the table means happy guests
When someone manages a get-together, they have to keep everyone's dislikes in mind before deciding on what dish to make. One-dish parties free you from such bothers since each guest brings what they would like to have too. No one goes back home with an empty stomach!
More company means more variety to devour on. You can, as the organizer, instruct the hoarders on what to bring along, so too many desserts and salads don't show up on the table.
Conversation Builders
If the visitors are mainly people who you don't really know, these suppers can turn out to be good conversation starters. Food is something anyone can talk about. Your guests can chat about what they have brought, whether it's home-cooked, etc.
Planning a Potluck
The Guest List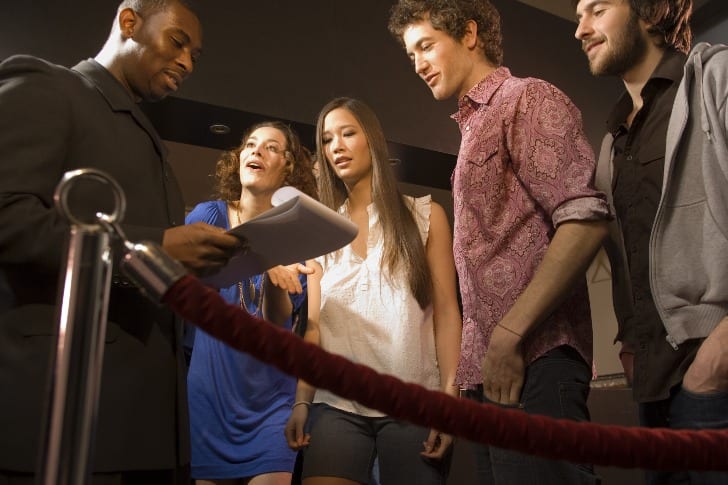 Air Images/Shutterstock: Who is invited and who is not?
An important factor to consider before you delve into the arrangements is who's coming. If you're inviting kids over, for example, make sure that child-friendly utensils are laid out.
Ask your guests to inform you at least two days before about what they will be bringing. Update them with the count of the number of people who will be present so that enough food can be prepared.
Theme
To ensure that no one steps in with something unusual, pick a theme. This will save the items from going to waste. Though the rules can be changed if you're planning to shake out of the regularities, you can ask everyone to bring something they've never tried before.
Make Use of Technology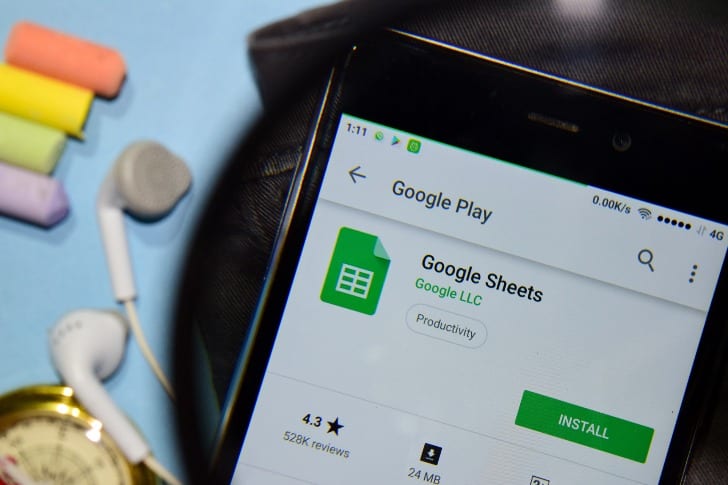 bangoland/Shutterstock: Keep track of guests and food
Use Google Sheets to avoid the hassle of similar dishes being opted. Give access to each guest so that everybody knows what the other person is bringing.
A volunteer section can be established for others to bring drinks or side-lines.
Undemanding Cleanups
Since the visitors bring their own containers, they can take them back home to wash them. You can ask them to bring their own utensils or use disposable ones, too.
Now that you have the basics covered, don't shy away from integrating your own ideas to make the party better. While you introduce interesting games and music, don't forget the napkins!