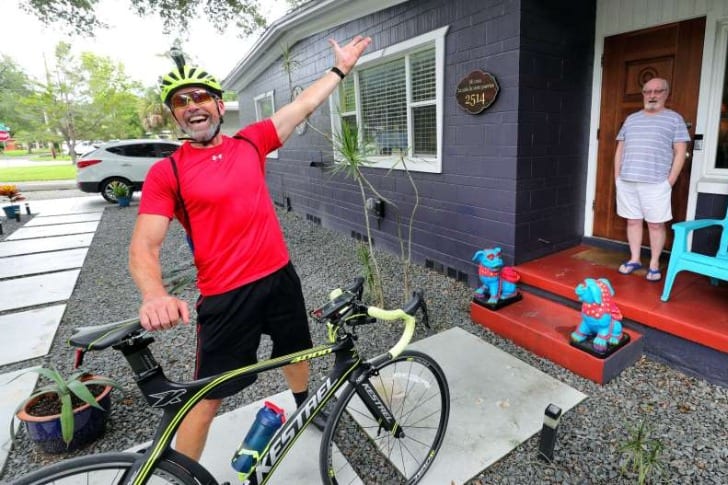 This Disney Worker Has Cycled Over 3,000 Miles to Spread Smiles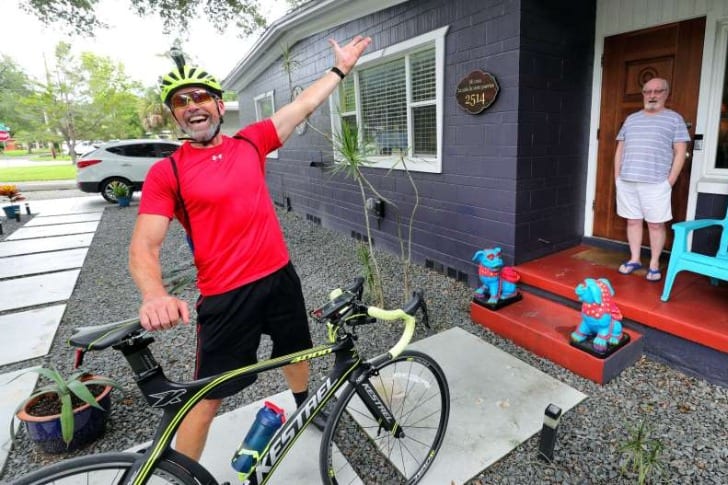 For almost forty years, Flanigan has been serving as an entertainer at Walt Disney World. Now that it has been shut following the pandemic, he has been riding thousands of miles on his bicycle to do what he does best—cheer people up.
He rings the doorbell, paces backward, and then dances while singing a song. It's his way of being social and safe. The tunes are personalized for each recipient with choreography, and of course, Flanigan's trademark smile that has pleased the crowds in Disney shows like Hoop-Dee-Doo Musical Revue and Tarzan Rocks!
The Legacy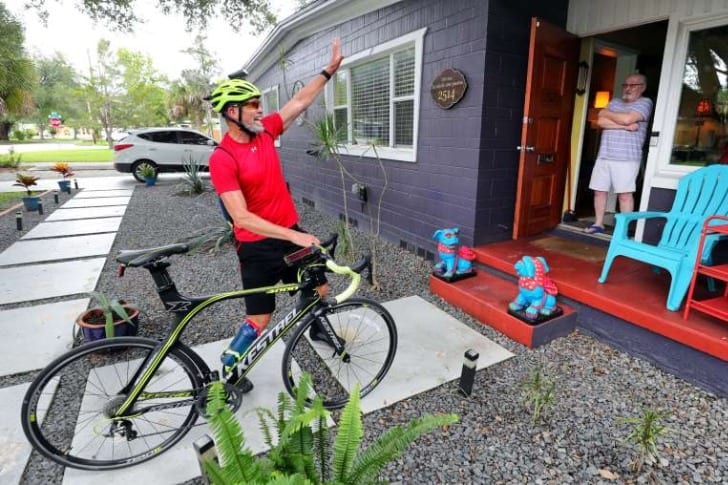 Joe Burbank/Orlando Sentinel/Orlando Sentinel/TNS: Flanigan going door to door to spread smiles
A friend has named these surprise visits as 'Flanigram.' Following this, many photos have been floating on social media with the caption, "I've been Flanigramed!"
The Disney star has reported having cycled over 3,000 miles, and 265 friends and colleagues have had the joy to see the man perform on their doorsteps.
The first of these people was Hannah Laird, whom Flanigan thought of saying hello to while passing by her home. This surprise moved her as it lightened the stress of social isolation and loneliness—she even burst into tears when he walked away.
Level Up                                                        
After the first encounter, the Disney employee decided to visit others as well. His Instagram is now filled with photos of these meetings, and, as the word spread, more people started to wait for him to appear at their houses.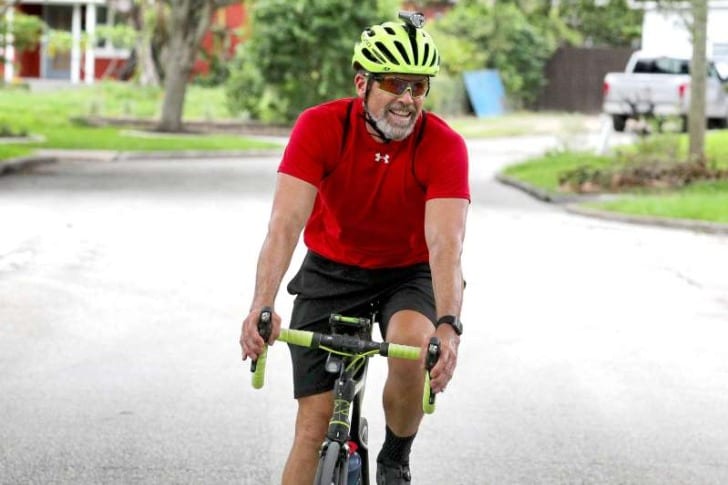 Joe Burbank/Orlando Sentinel/Orlando Sentinel/TNS: Riding more than 3000 miles
It's for this purpose that Flanigan started cycling for thirty miles instead of fifteen. But the number didn't stop there; it increased to 86, then 90, and just kept going! The task only sounds easy, though.
Flanigan also has to learn about the cyclist-friendly roads. It's a wonder that he has undertaken such hard responsibilities to spread smiles.
Found in Time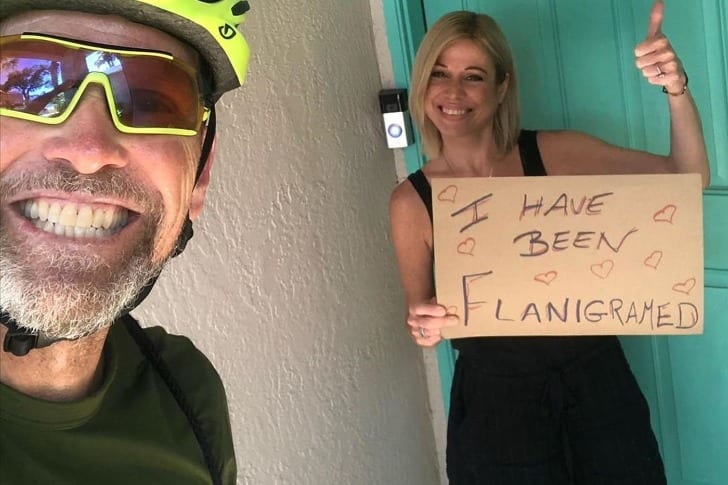 thebillyflanigan/Instagram: Flanigan made people smile with this venture
Flanigan traveled to Los Angeles to meet some friends whom he hadn't seen in a long time. He reached one's house and thought if she would even remember him. Just then, she shouted, 'Is that Billy Flanigan?' from her window.
Actor Paul Padilla also happens to be on the list of people who have been Flanigramed. He wrote on social media about teasing the cyclist for a visit, and, very soon, the surprise knocked on his door.
Another associate, Sheila Ward, had said that she was a part of the early experiences when this pursuit didn't even have a name or song recitals. She has volunteered to work as an assistant in the project, but is still tempted for another visit. Flanigan at least has a helping hand to spread humanity with!