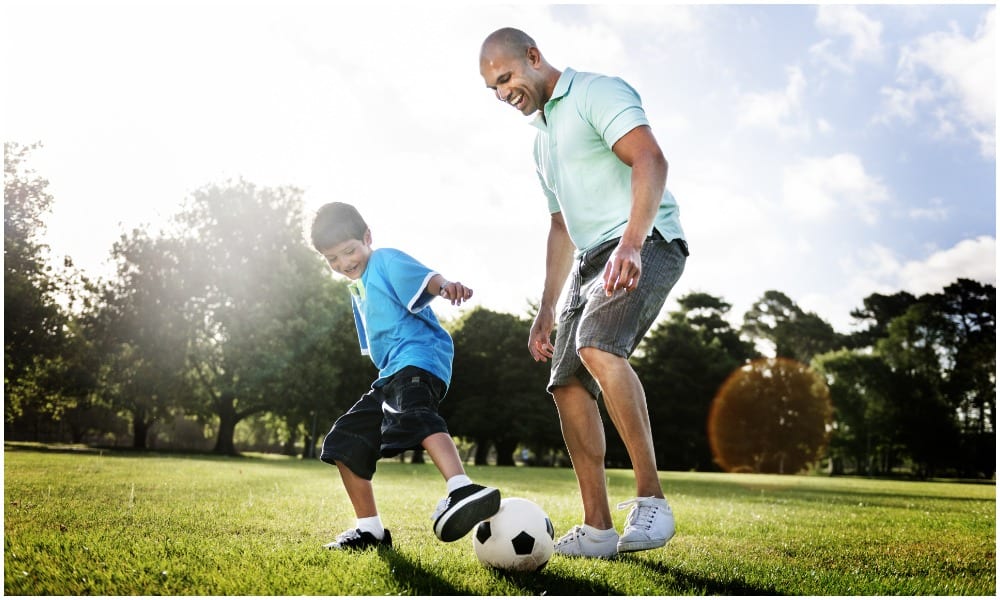 A Love Like No Other: 10 Best Father-Child Moments in Sports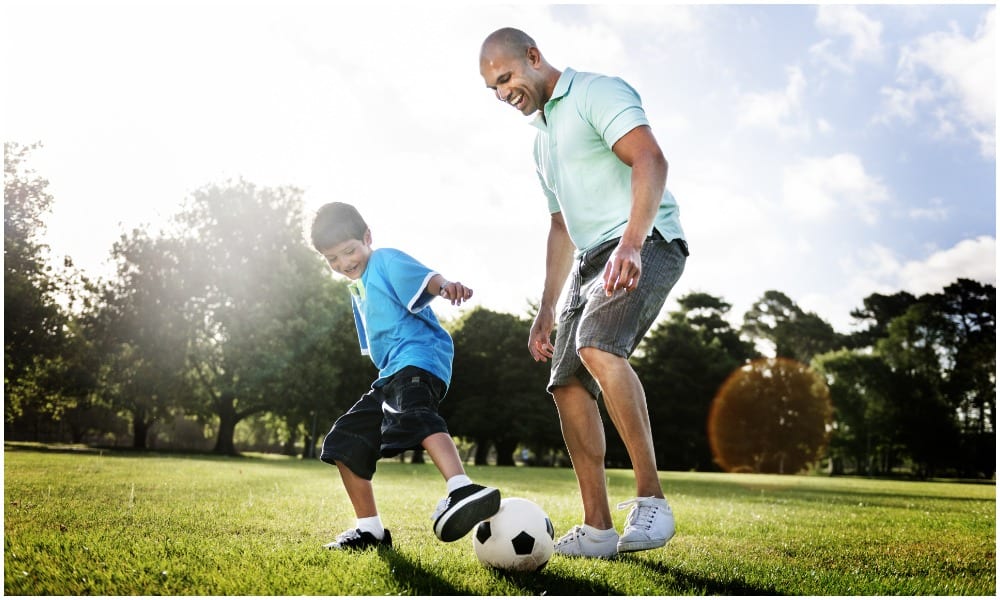 There's no denying that victory is much sweeter when shared with someone you love—all the more if it's a person who shares the same passion as you.
In sports, it's not uncommon to see high-profile athletes pass on their talent to their offspring. Sometimes, the children's success is driven by their mom or dad's influence; often, they only want to make them proud.
Here are some of the most remarkable father and child moments in ode to Father's Day in sports history—one just might be your favorite!
Michael Jordan's Emotional Win on Father's Day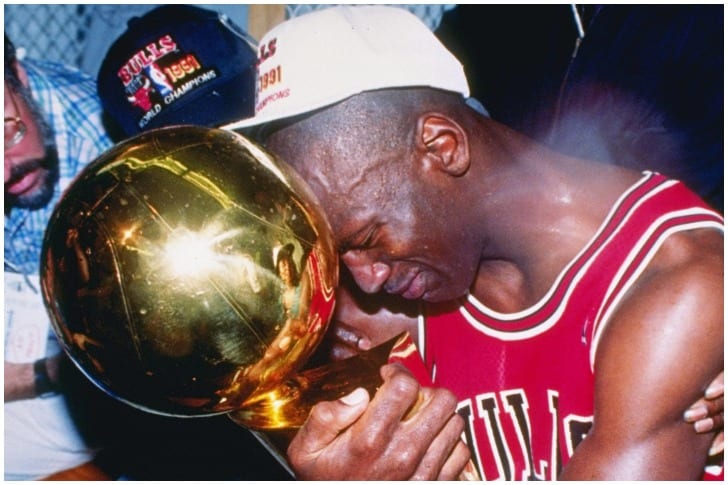 Michael Jordan won the championship in 1996 on Father's Day
Michael Jordan's time with the Chicago Bulls helped him earn the title of being the greatest basketball player of all time. While he had several memorable moments in his career, the one that stood out the most was winning the championship series against the SuperSonics in 1996.
The fact that it happened on Father's Day made the win even special for Jordan since he had a fantastic relationship with his father.
Derek Redmond's Dad Being a True Hero
One of the most inspiring moments in the Olympics was when Derek Redmond completed his run despite a torn hamstring. But what made this scene so heartwarming was his father rushing to the side of his injured son and supporting him all the way through to the finish line!
Dick Hoyt Made His Son's Impossible Dream Come True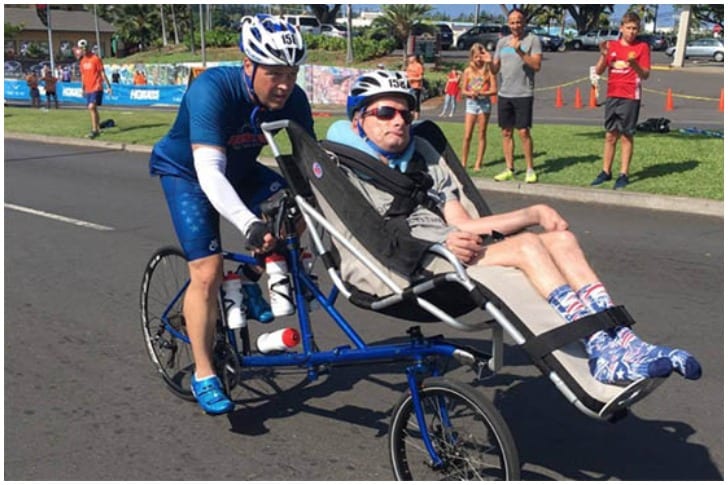 Dick Hoyt is the best father for his son
Dick Hoyt made the impossible possible when he fulfilled his quadriplegic son's lifelong dream of running the Boston Marathon. Since then, Team Hoyt has been an institution in the event since 1981. When Dick passed away, Dr. Bryan Lyons took over and pushed Rick to keep the dedicated father's promise.
 Phil Mickelson Drops His Club for His Daughter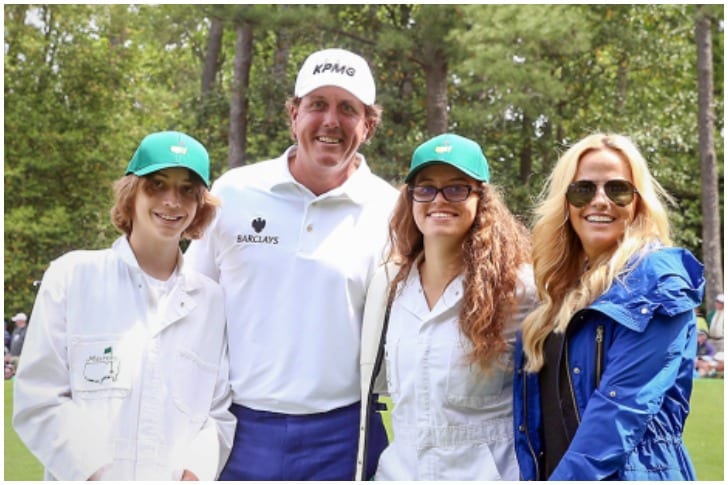 Phil Mickelson had to attend his daughter's high school graduation
There was only one major title missing in Phil Mickelson's resume, but he voluntarily dropped the chance to snag it at the 2017 US Open. It might come as a shock to everyone, but the doting father simply didn't want to miss his beloved daughter's high school graduation!
Craig Kimbrel Shares Sweet Win with His Daughter
There are several sweet moments between baseball stars and their daughters, but one worth noting is that of Craig Kimbrel and his baby, Lydia Joy, celebrating the Red Sox for winning the 2018 World Series. It was a big deal for them since Kimbrel was mostly absent during spring training to support his child, who had to undergo major heart surgery.
Paul O'Neill Dedicates His Game to His Dad
Paul O'Neill learned about his father's shocking demise on the day of their World Series game alongside the Braves. Still, the baseball player channeled his grief by playing as best as he could to honor his dad's memory.
A 'Family Feud' Where Both Harbaugh Brothers Win
It was a battle between the Harbaugh brothers, Jim and John when the 49ers went up against the Ravens during the Superbowl XLVII in 2013. Their parents supported both their sons' teams, and although John won at the end of the day, they were all winners in their family's eyes!
The Mariners' Dynamic Duo
It's not often that you get to see a father-son duo showcase their talent in professional baseball together, but that's exactly what Ken Griffey and Ken Griffey Jr. did! They were playing for the Mariners in 1990 when they both hit a home run in a single game. It was a pure 'like father, like son' moment!
Robinson Cano's Memorable Pitch Assist
Robinson Cano was able to beat his long-time rival all because of his dad Jose's pitch assist! The Mets player did a dozen home run blitz that made for an unforgettable game in 2011.
All for Dad
2003 was a year Brett Favre will never forget. The star quarterback delivered four touchdowns, bringing his team to a win against the Raiders on the night he lost his dad. It was an incredible feat that he came to dedicate the game to his late father.
These stories greatly show how our fathers play a massive role in our lives. With that, let's make sure we give our big man some extra love even if it's not Father's Day—he surely deserves it!